Ad blocker interference detected!
Wikia is a free-to-use site that makes money from advertising. We have a modified experience for viewers using ad blockers

Wikia is not accessible if you've made further modifications. Remove the custom ad blocker rule(s) and the page will load as expected.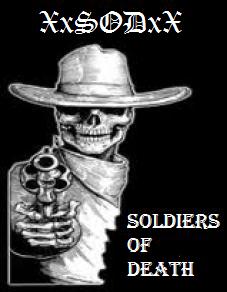 NRA is a Red Dead Redemption posse.
About the posse
We all work well together. If we see you on the same board as us you better tell us if your friendly or not. If you shoot at us first we will shoot back. We are currently looking for good playIers to join us. to join us you have to listen and take orders from the leaders. If you join dont cause drama in the posse also, if you join us you cannot use casual. you have to use expert or normal aim. if any clans are looking for a war we accept your challenge. add me NRA_LEADER if you want to have a battle. We are active on the ps3. If we see you in the glitch you will get a mouthfull from us. We hate cheaters. If you talk a lot of smack, you better back it up in your gameplay abilities.
Joining the posse
You must listen and do what the posse leader says to do. You must use normal aim or expert no casual.
allies, Psychopathic Riders
enemies brown_pride, mexican locos, outtlaws.
Members
Leaders
Leader NRA_LEADER
2ND IN COMMAND NRA_COMMANDER
Other members
Member 1 NRA_LEADER
Member 2 NRA_COMMANDER
Member 3 NRA_SASQUATCH
Member 4 NRA_QUIETPLACES
Member 5 NRA_SNIPER
Member 6 NRA_URIAH
Member 7 NRA_PICK1204
Member 8 NRA_CookieBreed
Member 9 NRA_Tibbaronid7
Member 10 NRA_DeaDly
Member 11 NRA_CLINTON
Member 12 NRA_Bandit_45
Member 13 NRA_DARKNESS
Member 14 NRA_PsWeb
Member 15 NRA-DAVIS
Member 16 NRA_Expertstyle
Member 17 NRA_DrNasty
Targets you should kill
1. NICKDAGOD = a real man who lives with his mother

2. UNFORGIVEN CLAN

3. KILL THAT HIGH BASTARD > NUNI_TUNEZ

4. Lengends- leader is legend ozone

5. H2K CLAN
6. Outtlaws
7. Brown_Pride
External links
www.reddead.net/NRA_CLAN