Ad blocker interference detected!
Wikia is a free-to-use site that makes money from advertising. We have a modified experience for viewers using ad blockers

Wikia is not accessible if you've made further modifications. Remove the custom ad blocker rule(s) and the page will load as expected.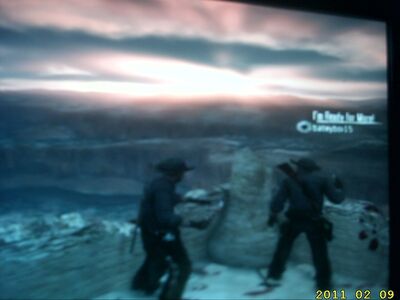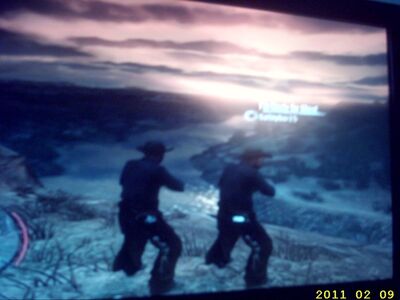 Nekoti Rock Riders is a Red Dead Redemption posse.
About the posse
We may only be but 2 men but we have many allies. we ride at day and return to our home Nekoti Rock at night. we look out for each other and explore the vast landscape. We protect the rock because we can and welcome friends but warn foes. trespassers beware and keep an eye on the horizon.
Joining the posse
To join the posse all you need to do is find us. if were not at Nekoti rock wait for us and we will come. Friend or foe.... If your FOE you will die trust me
Members
bateyboi15 (Jesse)
RHClarkey666 (Ryan)
Leaders
bateyboi15 (Jesse)
RHClarkey666 (Ryan)
Other members
none yet
Roles in the posse
Ryan- Ryan is the navigator and Bottonist (plant collector). He knows the map best and follows jesse where ever he goes and always rides shotgun.
Jesse- Jesse is the leader, weapons expert and hunter. He has most weapons and always drives the stagecoach/ wagon.
The list of 12 commandments
The list of 12 commandments is the path our posse members must take when they join but there not alone we ride too. It is a list of what we follow and we respect it with greatness. Here is the list below with the location and meaning
1.VISIT BLACKWATER CINEMA-vision is nothing without thought
2.CLIMB NEKOTI ROCK AT SUNRISE-a sunrise needs patience
3.FIND THE INDIAN CAMP IN COCHINAY-just because its not on the map, does not mean its not there
4.VISIT MANZANITA POST-any town, any size
5.VISIT BEARCLAW CAMP AT SUNSET-a sunset needs patience
6.EXPLORE PACIFIC UNION RAIL ROAD CAMP-not all the west is wild
7.SLAUGHTER EVERYONE IN MAC FARLANES RANCH-the law is but stars on a map
8.GET A BOUNTY IN TORQUEMADA-ruins have law
9.HOLD OUT IN EL PRESIDIO-a fort doesnt make a fortress
10.FMAKE SUICIDE OFF ROCA DE MADERA-sometimes suicide is the best option
11.VISIT THE HIDINGS OF LES HERMANAS-hiding is not cowardness
12.VISIT ESCALERA CHURCH-religion is not a protection
Eternal links