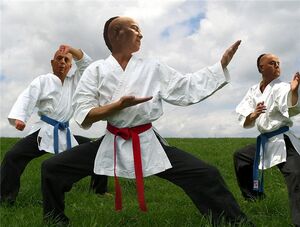 Ninja Natives is a Red Dead Redemption posse.
About the posse
We are The Ninja Natives we are highly skilled Killers and isf you get in are way we will buriy you and your posse texas style. note: we are PSN ONLY
Joining the posse
contact marlon_cartfost@yahoo.co.uk or Ninja_Squid on the PSN
Members
Leaders
Leader Ninja_Squid
Leader 2 Samuri_Squid
Leader 3 Assassin_squid
Other members
Member 1
Member 2
Member 3 etc.
External links