Ad blocker interference detected!
Wikia is a free-to-use site that makes money from advertising. We have a modified experience for viewers using ad blockers

Wikia is not accessible if you've made further modifications. Remove the custom ad blocker rule(s) and the page will load as expected.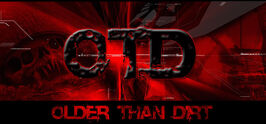 OTD is a Red Dead Redemption posse.
About the posse
The Older Than Dirt Clan [OTD] is a group of mature (30+ years old) PS3 gamers that share a common desire. We enjoy an online gaming experience with a shared respect amongst ourselves and other fellow gamers. We are simply a group of people that want to escape the less than mature crowd out there with their overly foul mouths and adolescent behavior. We do not impose major rules in this clan. We are a clan run by its members with some individuals helping bring the clan's visions to life.
Joining the posse
www.otdclan.com
Members
Leaders
Tydirium
Beram
MrManuel
Other members
Hoops
AGENT_DICE
AltanKhan99
andrelott
AtomicPunk13
blass511
BornLate58
Cannon_Father
Cartham36
ChappyUGA
CocoaKracka
costadelmar
cruznl8
dabigshoota
Dartan
DarthBeaker
darthhavoc
deathtooyou
DK2112
drew3rdof3
Driffter
eldiablo916
erief0g
FUN2PLAY
g-rod161
gemc1
GOLDen44
Gooseneck
hacksentinel
Hittched
Hollywood_Ken
Hoops
JC-Flycutter
Jesson
jgeissinger
JL4
johnny1up
JonJon99
kabeeo
kevinwinterborne
kokopeli
legin1007
LunchBoxx
majoyat
mdmadman
Megacam
mindcolours
mojochef
mrwglo
NightrainLayne
northwst
oitokyo
OLDBASTRD
oldntheway
Orion59
Pavo32
Phlatline
pud-l-mak-er
Raffhouse
Ramiresi
rapidtransit
Reaper39
reverb2007
RILL-KILL
Roadhide
Rockstar79
Roll_Over
Salvo_Bomp
SCALPELBLADE
Sinister808
SLaDE07
SolitarySatelite
soulfader72
SouthernGirl78
spanknut24
SSportakus
StormsEdge
s_dali
telerana
tlsully4
TomEguns
towens1971
Tugie50
tuono
TWlSTER-1
Verboden
warbler
WhiskeyDuck
WVPhil
x-QUACK-x
XGumBaLLx
External links