Ad blocker interference detected!
Wikia is a free-to-use site that makes money from advertising. We have a modified experience for viewers using ad blockers

Wikia is not accessible if you've made further modifications. Remove the custom ad blocker rule(s) and the page will load as expected.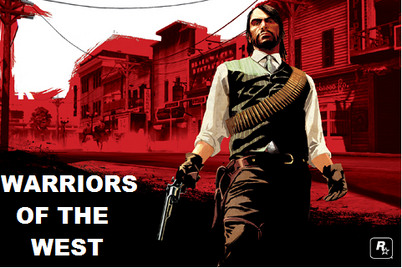 OUTCAST
is a
Red Dead Redemption
posse.
About the posse
(We Are Only On X-box Live)
This Clan Is Just For Fun We Only Hunt People Down If We Have A Reason.
We Do Not Require Certain Mulitplayer Characters.
We Will Also Notify Lower Rank Members Of Triple Exp Sessions.
We Are Willing To Give Lower Rank Members Weapons And Mounts.
Keep In Mind We Are Just Now Starting Up
We Will Accept Anybody Except Modders,Hackers,And Glitchers.
We Will Also Contact You When We Have Clan Practice Or Other Events
Our Hideout Is At A Disclosed Location if You Join We Will Show You But You Will Have To Prove Your Loyalty To Us We Will Explain How
If Somebody Trash Talks You Or Kills You Let Us Know If You Want To And WE WILL SETTLE IT.
Also If We See Your Performance Enhance We Will Promote You .
We Also Will Not Accept Whining Instead Trash Talk Them And Get Revenge.
We Will Train You To Use Any Weapon In The Future We Hope To Have Many Members Trained For Any Problem They May Come Across While In The Field.
We Mostly Hang Out In West Elizabeth, New Austin, And Occasionally, Neuvo Paraiso A.K.A. mexico.

OUR THEME SONG (Courtesy Of Machinima) BELOW!
http://www.youtube.com/watch?v=EqO8Px66Hno&feature=BFp&list=FLAqwnzCT6j6Q&index=8
Joining the posse
To Join Contact xxBlueNoirxx Or Diehard Donald We Will Set Up A Private Session So We Can Evaluate Your Performance.
1.We Do Not Accept Team Killing Or Mount Killing,
2.We Will Not Allow Modders Or Hackers To Join
3.We Do Not Accept People Who Glitch To Kill Other Players Only For Exploration Purposes
4.No Casual Aiming Only Normal And Expert If You Are Found To Be Using Casual You Will Be Kicked Out Of The Clan
5.You Will Have To Listen To Higher Ranks If You Go Against Orders You Will Be Kicked From The Clan
6.No High Powered Pistols AT ALL Mauser And Semi-Automatic Are Fine As Long As You Dont Spam The Trigger
{OPTIONAL} You Have To Like Cats
Members
Leader Diehard Donald
Co-Leader W1D0WxN1GHTMAR3
Generals ChEeZyBuRrItOs5
External links