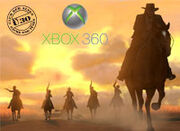 Old Guns (KO) is a Red Dead Redemption posse.
About the posse
XBOX posse:
We are a Community of old kids who want to have FUN.
On our weppage you'll find also a PS3 posse.
Fight us: http://www.konsolen-oldies.de/index.php/ko-funclan
Joining the posse
visit us at http://www.konsolen-oldies.de
Members
Leader
Other members
Blub
Sauerkraut
BloodyTati
dre55ed2k1ll
Ancalagoner
Syrus
Syd Blade
Pokerkoenig
SurfiMonnem
ver-selb
Traupnir
Häuptling
External links
Ad blocker interference detected!
Wikia is a free-to-use site that makes money from advertising. We have a modified experience for viewers using ad blockers

Wikia is not accessible if you've made further modifications. Remove the custom ad blocker rule(s) and the page will load as expected.