Ad blocker interference detected!
Wikia is a free-to-use site that makes money from advertising. We have a modified experience for viewers using ad blockers

Wikia is not accessible if you've made further modifications. Remove the custom ad blocker rule(s) and the page will load as expected.
About Outcasts
Yeah i get it your an Outcasts,always under attack, always comin in last bringin up the past, no one owes us anything...
Members
Leaders-Outcast_Legion
Outcast_Mcde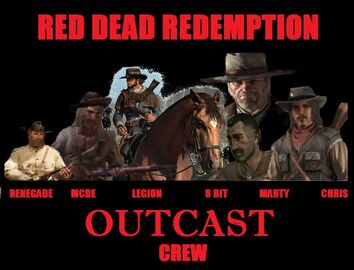 Follow ups- Outcast_Renegade
Outcast_Marty
Outcast_Chris
Outcast_Rimbo
Outcast_8bitpron
Members-Outcast_Apache1
Outcast_souls
Outcast_Legend
Outcast_Irish
Outcast_PF_Dman
Outcast_PF_House
Outcast_Darkness