About Outcasts
Yeah i get it your an Outcasts,always under attack, always comin in last bringin up the past, no one owes us anything...
Members
Leaders-Outcast_Legion
Outcast_Mcde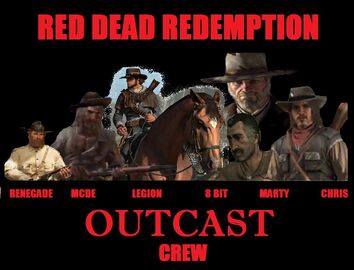 Follow ups- Outcast_Renegade
Outcast_Marty
Outcast_Chris
Outcast_Rimbo
Outcast_8bitpron
Members-Outcast_Apache1
Outcast_souls
Outcast_Legend
Outcast_Irish
Outcast_PF_Dman
Outcast_PF_House
Outcast_Darkness
Ad blocker interference detected!
Wikia is a free-to-use site that makes money from advertising. We have a modified experience for viewers using ad blockers

Wikia is not accessible if you've made further modifications. Remove the custom ad blocker rule(s) and the page will load as expected.