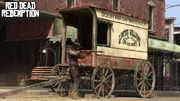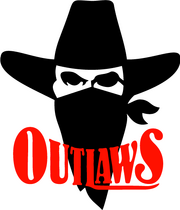 Outlaws of Blackwater is a Red Dead Redemption posse.
About the posse
Our hideout is Blackwater. We are the most dangerous criminals in West Elizabeth: Outlaws of Blackwater. Apart from bringing justice to other players who dare to enter the town, we usually go hunting and cleaning hideouts (Fort Mercer, the most common). Every single player not enlisted in our posse should suffer until we've teached him that we RULE the session. If the other members want, we can help them earn trophies and go to shootouts to help them get golden guns.
Joining the posse
Characters you can use
Bollard Twins gang, Walton's Gang or Dutch's gang. With some exceptions, up to two lawmen, Connor Callahan and Daren Ward.
Leaders
Leader 1 Gguido_99
Leader 2
Other members
Member 1
Member 2
Member 3 etc.
External links