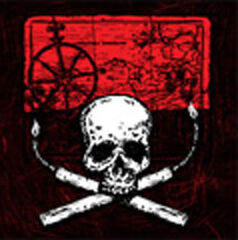 About the posse
"There's no denying Pig Josh can draw a crowd, but no one can stand his company off the stage. He mostly keeps to his wagon between shows, feeding bits of bloody meat to his trained buzzards. Heaven knows what he blows up to get that meat so if you wanna save your skin and ass i suggest you join his gang set up in El matadero. As fast as you can because trust me it's alot better when your not the one being robbed by a insane fat man with a stick of dynamite ready to blow in your face..."
Joining the posse
In order to join Pig josh's gang of circus freaks message Circustricksterl saying you're interested in joining. And if you get a reply back head to the leaders game session to start your training to see if you got the stuff! Now just to get this out of the way you DO NOT NEED TO BE PIG JOSH TO BE IN THIS CLAN YOU CAN BE WHATEVER CHARACTER YOU DESIRE!!! And now that that's out of the way let's discuss rules!
RULES!
Every Clan on Red Dead has it's own set of rules so everything doesn't go insane and this one is no exception.
We play on Hardcore 
Automatic Weapons are stricly forbidden except for the Semi-Automatic pistol
We ride to every location on either horseback or wagon (No transport)
No Zebra Donkeys sorry mates they are just silly
No glitching
Locations!
Like with rules every Clan has their own hide outs!
El Matadero: The Main hide out for the gang as it has everything a gang needs! A machine gun, An escape route, TNT what more could you ask for?
Riley's Charge: It may not look much mainly because half of it was burnt. But it is mainly used as a meeting area between other clans/gangs to discuss matters. And occasionanly a training area for new recruits.
Wreck of the Serendipity: Do you get sea sick when riding on a boat? Well no sweat here because this boat is half sunk so it's not going anywhere!
Abandoned Camp at Sidewinder Gulch: This maze of hills and sand is an easy hide out to escape from approaching enemies and give them the upper hand!
Bearclaw Camp: Bears Bears everywhere!
Members
Leaders
Leader 1 CircustricksterI
Leader 2
Other members
Member 1
Member 2
Member 3
External links
Ad blocker interference detected!
Wikia is a free-to-use site that makes money from advertising. We have a modified experience for viewers using ad blockers

Wikia is not accessible if you've made further modifications. Remove the custom ad blocker rule(s) and the page will load as expected.