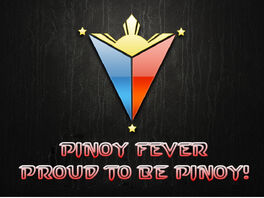 Pinoy Fever is a Red Dead Redemption posse.
About the posse
We are Filipino!! one country, one nation, one word "kamusta ka?" hehe... We are playin' this game to have fun, no matter what part of the world north, east, west and south who cares. This clan was discovered by ( I lil PuTta I ) the day before Red Dead Redemtion released in Australia.
Joining the posse
Just message my xbox 360 gamertag [ I IiI PuTta I ] to all PINOY that wanna join.
We don't care what part of the world are you as long as you got PINOY blood and playing xbox 360 your welcome. WUP!! WUP!!
( " , )
Members
Leaders
It could be anyone of the members, we are a democratic clan, everyone are equal.
Other members
I IiI PuTta I
I Boi GaGo I
Konphetty
kurizuchan
FamouZ DEMON
nhoj john
CrAzYeAgLeEyEs
ArmedSamurai
Wonchop Boy 456
External links