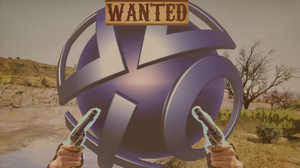 PlayStation Rebels is a Red Dead Redemption crew for the PlayStation Network.
About us
We're many things, most of 'em bad. But men of political principles? No.
Joining PSR
To join PSR contact PSR_Devistater or PSR_Vice and be accepted. Then make a new account like so: "PSR_<Insert name here>".
Leader
Co-Leader
Admins
PSR_Anarchist
PSR_RedTube
Soldiers
External links
Ad blocker interference detected!
Wikia is a free-to-use site that makes money from advertising. We have a modified experience for viewers using ad blockers

Wikia is not accessible if you've made further modifications. Remove the custom ad blocker rule(s) and the page will load as expected.