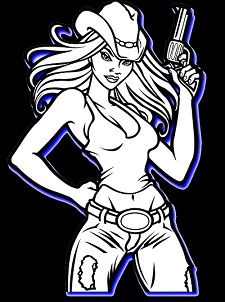 Posse Galore is a Red Dead Redemption posse.
About the posse
In 2010, a crap bandit posse was sent to prison by a military court for a crime they didn't commit. These men were promptly kicked out of a minimum security stockade for bean related offences and shown the way to Armadillo. Today, no longer wanted by any government, they survive as misfit bandits. If you have a problem, tough, if no one else can help, your stuffed, and if you can find them (in the saloon drinking cheap whisky), maybe you cant hire them because they cant be arsed… Posse Galore
Joining the posse
Members
FTM73
Jesters Shoe
External links
Ad blocker interference detected!
Wikia is a free-to-use site that makes money from advertising. We have a modified experience for viewers using ad blockers

Wikia is not accessible if you've made further modifications. Remove the custom ad blocker rule(s) and the page will load as expected.