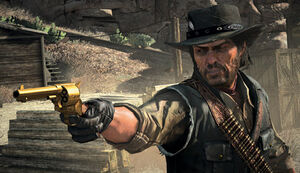 RDR gunslingerz is a Red Dead Redemption posse.
About the posse
we fight wars we have fun just 3 rules 1. follow leaders orders 2. kill the enemy 3. thers time for fun then theres time for work. all people wecome i hope to get some people i hope to see you on RDR!!!!!!!!!!!! our hideouts are las hermans,fort mercer and agave viejo we mosly hang out at fort mercer the clan is on ps3 we help teach new people to the game we teach skill for fighting and hunting
to join just send eh02 a message saying you want to join i will ask a few things but you will still join
Members
to many to say
Leaders
Ad blocker interference detected!
Wikia is a free-to-use site that makes money from advertising. We have a modified experience for viewers using ad blockers

Wikia is not accessible if you've made further modifications. Remove the custom ad blocker rule(s) and the page will load as expected.