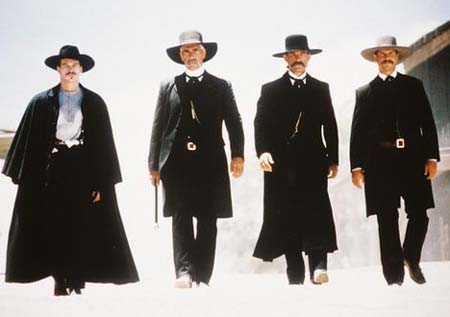 RD Bounty Hunters is a Red Dead Redemption posse.
RD Bounty Hunters
Never afraid, Never scared. The group is strunge together of a few guys who want to play online, hunt, kill other players and build an eventual army.


Message SmP Gold Eagle for information on the Allied Force.
http://reddead.wikia.com/wiki/User:SmP_Gold_Eagle
Members


SmP Gold Eagle - Level 50 - 5th Legend
SmP Buddha - Level 22 - 1st Legend
elmo frenzy - Level 26 - 1st Legend
R1kimaru - Level 50 - 5th Legend
(Levels last recorded on 29th May 2010)
Allied Force
The Law (also in accordance with SmP)
External links
Ad blocker interference detected!
Wikia is a free-to-use site that makes money from advertising. We have a modified experience for viewers using ad blockers

Wikia is not accessible if you've made further modifications. Remove the custom ad blocker rule(s) and the page will load as expected.