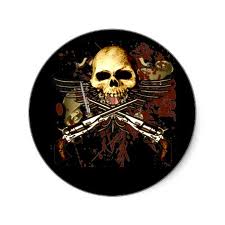 REDEMPTION is a Red Dead Redemption posse.
About the posse
we are a undeafed clan on RDR FREE ROAM
Joining the posse
TO JOIN YOU MUST BE AT LEAST 16 YRS OF AGE OR OLDER , HAVE A BLUETOOTH ,HEADSET,OR PSEYE TO COMUNICATE WITH THE OTHER CLAN MEMBERS YOU MUST PLAY AT LEAST 3 DAYS A WEEK FOR A TOTAL OF 4 HRS A EVERY 2 DAYS WE HAVE A VERY DIFFICULT RECRUITMENT PROCESS N WHICH YOU MUST COMPLETE TO JOIN WE GAUGE YOUR SKILLS WITH VARIOUS TEST AND TASKS AND U MUST AGREE TO OUR RULLES AND REGULATIONS WHICH ARE AS FOLLOWS......1 NO DRAMA WHAT SO EVER IF YOU HAVE A PROBLEM WITH ANOTHER CLAN MEMBER COME TO 1 OF THE LEADERS AND TLK ABOUT IT CALMLY AND WE CAN DISCUSS WHAT WE SHALL DO DEMOCRATICLY WE ARE NOT A MONARCHY AS SUCH WE DO TAKE VOTES ON MOST MAJOR DECISIONS WE AS A CLAN MAKE 2 NO GLITCHING,MODDING,HACKING OR CHEAP PLAYING OF ANYKIND WHILE ON YOUR CLAN ACCOUNT 3 YOU MUST LEVEL UP AS MUCH AS YOU CAN WE WILL HELP YOU IF NEED BE 3 YOU MUST OBEY ALL ORDERS DURING A BATTLE WITHOUT QUESTION IF GIVING BUY A LEADER OR HIGHER UP WE DO B4 THE BATTLE AGRRE TO THE TERMS OF CONDUCT IN WHICH MANNER THE BATTLE WILL BE FOUGHT WHICH MUST BE HONNERD 4 IF YOU ARE ONLINE AND RECIVE A MSG THAT WE NEED HELP, WE ARE HAVING A MEETING,OR ANYTHING OF THAT NATURE YOU MUST COME IMMEDDIEATLY 5DO NOT UNDER ANY CIRCUMSTANCE BE RUDE TO OTHER PLAYERS OR MEMBERS OF THE CLAN 6 WE DO HAVE A RANKING SYSTEM AND A SKILL PLACMENT SYSTEM IF YOU DO NOT LIKE THE POSITION YOU ARE GIVING YOU ARE FREE TO TRY AGAIN ONLY ONCE HOWEVER AFTERWARDS IF YOU ARE STILL UNHAPPY U MAY LEAVE 7 NO KILLING OF OTHER CLAN MEMBERS UNLESS THEY ASK YOU TO OR IF YOU ARE PRACTICING OR SPARING 8 WE UNDER NO CIRCUMSTANCE USE CHEAP GUNS AND OR KIL PLAYERS THAT DO NOT WISH TO BE KILLED AND TRY TO KEEP DEAD EYE ESAGE TO A MINIMUM 9 HAVE FUN AND ENJOY PLAYING THE GAME
Members
Leaders
REDEMPTION_HERO
REDEMPTION_CHAOS-->
Other members
REDEMPTION_CRAZY
REDEMPTION_KILLZ
REDEMPTION_EVIL,REDEMTION_LEVI,REDEMPTION_KILLA420 -->
External links
Ad blocker interference detected!
Wikia is a free-to-use site that makes money from advertising. We have a modified experience for viewers using ad blockers

Wikia is not accessible if you've made further modifications. Remove the custom ad blocker rule(s) and the page will load as expected.