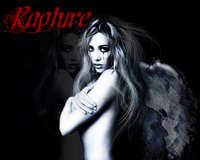 Rapture is a Red Dead Redemption posse.
About the posse
We are Rapture, we are the unsung heroes, the lost and the damned. We will always be persecuted for we will always be the best. We are here to make legends, and destroy dreams. Far better it is to dare mighty things, to win glorious triumphs, even though checkered by failure, than to take rank with those poor souls who neither enjoy much nor suffer much, because they live in the gray twilight that knows neither victory nor defeat.
Joining the posse
Requirments for joining the posse are, rank 20 or above with high commitment to what your doing for the posse, then Demonic_Slammer, Kaboom02 or OddOzZy666 will set you a task depending on who or how good you're are.
Ranks
Rapturians (Vote)
Apostolic (Vote)
Poseidon (Vote)
Odysseus (Rank 35)
Hermes (Rank 30)
Acolyte (Rank 25)
Members
External links
Ad blocker interference detected!
Wikia is a free-to-use site that makes money from advertising. We have a modified experience for viewers using ad blockers

Wikia is not accessible if you've made further modifications. Remove the custom ad blocker rule(s) and the page will load as expected.