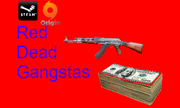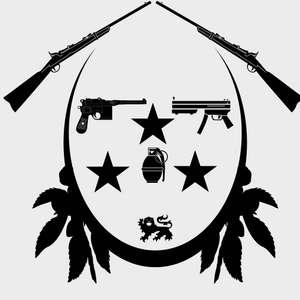 Red Dead Gangstas is a Red Dead Redemption posse and Rockstar Social Club Crew.
About the posse
The Posse was formed in October 2014 after the Crew was Formed in early 2014 The Leader of the crew is Ben (BenstaUK, Thearsenal50). The other Members Harry (HBob) and Haitham (haithamazzee) joined later and also formed the Posse with Ben.
The Crew is on Rockstar Social Club, Steam, UPlay and Origin.
The Crew focuses on all Rockstar Games and other Games from EA, Activision and others
The Crew Will be on Assassin's Creed Unity and Assassin's Creed Rogue to top off the amount of games we operate on.
Joining the posse
If You want to join contact Ben For Playstion and PC Or Contact Haitham  for Xbox and PC
You will need to be Loyal and Quite Good at gaming.
When you want to apply send whoever you are contacting a list of your games (This Is Compulsory).
Members
High Ranking and Management: Ben (PSN) Haitham (XBL) Harry (PSN)
Leaders
Admins and Moderators
Harry
(Spaces Available for Loyal members)
External links
Social Club: [1]