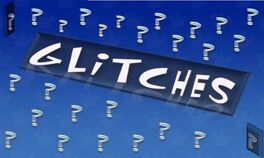 Red Dead Glitch Fixers is a Red Dead Redemption posse.
About the posse
We go around finding bugs in Achivments and problems in the game and try to help people out.
Joining the posse
Any one of reasonable characteristics message "Lt Vic" or join his party.
Leaders
Leader 1 Lt Vic
Leader 2 XoSkeleton67
Members
None Yet
Recruits
None Yet
Glitches Found
Buckin' Awesome Achievement Problems,
Some people break the Kentucky Saddler, American standard bred, and the Hungarian Half-Bred. But do not receive this achievement the Kentucky Saddler will be given to you on one of the first missions Wild Horses, Tamed Passions (received from Bonnie) After it runs away from the heard it will sometimes not actually count as breaking it to fix this go to the same area that it is found at near Warthington Ranch, south of McFarlane's Ranch. It can also be caught North-East of Armadillo, near Rattlesnake and break another one you should get the achievement.
Running into the post on the bridge in Thieves Landing on the left rear side will get your horse stuck. To get out get off the horse or jump forward into the water dyeing.
The Deadly Assassin Outfit glitch.
Mo von Barr doesn't always appear, Also killing him will make it so you can not get the outfit.
Once turning into jack if you have used the golden guns code they will disappear, to use them again go to start, weapons, and manually switch to Cattleman revolver and the Repeater Carbine then you will be able to use them again in the LB menu.
What about hand grenades? Achievement
It is far better to try to get a dead ringer at Ratherskeller fork then it is at Mc.Farlanes ranch because the horse shoe pits are closer together!
Moweing Them Down Achievement
The best way to get this is in El Predisdo on the cannon facing the main road in free roam private server with a freind watching the back door.
Use a horse deed in your back button menu and it will save your game if your realy need to quickly.
External links
Ad blocker interference detected!
Wikia is a free-to-use site that makes money from advertising. We have a modified experience for viewers using ad blockers

Wikia is not accessible if you've made further modifications. Remove the custom ad blocker rule(s) and the page will load as expected.