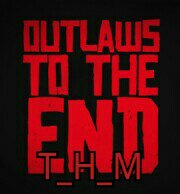 Red Dead Mafia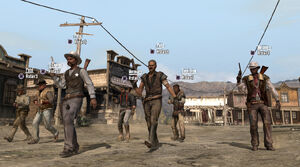 Red Dead Mafia is a Red Dead Redemption posse.
About the posse:
Iam the leader you can call me pure everyone does the co-leader is grizzley we look after each other like a famly you mess with one of us you mess with all of us so far have just became (RDM) but i and grizzley can hold our own dont get caught in my crosshairs the RDM will take you out if you cross us you will get wacked the mafia is growning everyday. our time has come we are not a clan that just randomly kills we take justice and blood.new devolopments: the law is catching up with we are being pursuded eveery day by the lawman what can i say somthing needed to be done i have not heard from the other leader in a month something tells me that he may gottin in way over his head so still serching for hm everyday to no succed:new devolopments we have found grizzley299 the other posse leader his in control of another clan sad to say hes on the opposit side he works for the law he knows our hidouts he knows who we are witch makes him a very dangerous man to RDM
RULES
1 NEVER KILL WOMEN (UNLESS NEEDED )
2 NEVER SHOOT A OTHER MAFIA MEMBERS
3 NEVER TRY TO OVER THROW THE LEADER
4 DO NOT REBEL
(this clan is in xbox only i pure controll this clan.

Joining the posse:
rank over 15 must be older then 14
Members
Leaders
moto: we take justice and blood
other Members
External links
Ad blocker interference detected!
Wikia is a free-to-use site that makes money from advertising. We have a modified experience for viewers using ad blockers

Wikia is not accessible if you've made further modifications. Remove the custom ad blocker rule(s) and the page will load as expected.