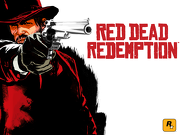 Red Dead Renegades is a Red Dead Redemption posse.
About the posse
Joining the posse
Send a message to one of the leaders below and we will see about putting you in.
(Xbox Live only)
Members
Below are listed the members of the posse, so far.
Leaders
Leader 1 WarrMachine126
Leader 2 LittleRebIe
Leader 3 coolhandjake6
Other members
Member 1
Member 2
Member 3 etc.
External links