Red Dead Vikings is a Red Dead Redemption posse.
About the posse
Red Dead Vikings is a Scandinavian posse/clan. Created by, and for the people of Scandinavia! At the moment, we are recruiting.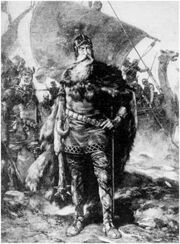 Joining the posse
- Either be from Scandinavia, or a friend of me (Quakecry/viking665), or Humbbuq. Xbox is what we focus on. But you can have a PS3 as well. PM me if you want to be a leader of the PS3-section.
Leaders
Leader 1 - Quakecry/Viking665 - Xbox 360
Leader 2 - Humbbuq - Xbox 360
Other members
Member 1 - none
Member 2 - none
Member 3 - none
Enemies
Everyone!
Friend
Those who stand with us in our cause!
Challenge us?
Are you really all so afraid.. Do you really wish to challenge us? Then send me a letter!
External links
< - PM me for facebook/E-mail.
Ad blocker interference detected!
Wikia is a free-to-use site that makes money from advertising. We have a modified experience for viewers using ad blockers

Wikia is not accessible if you've made further modifications. Remove the custom ad blocker rule(s) and the page will load as expected.