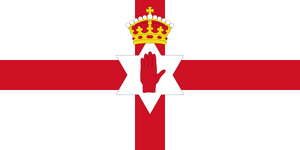 The Red Hand Commandos are a posse in Red Dead Redemption.
About the posse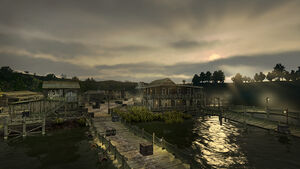 The Red Hand Commandos is, primarily and originally, a Northern-Irish posse. Our base is Thieves' Landing.
There are over sixteen of us, so we are never all in the same game. When we fill up a game, we split into posses of four and battle it out in Cochinay, Blackwater, and the Wreck of the Serendipity. Other times, we get into two posses of eight and play attack and defend matches at Fort Mercer, Cochinay, Torquemada, Rathskeller Fork, Wreck of the Serendipity, the Aurora Basin and Nekoti Rock. We also enjoy playing "Cops and Robbers" style game modes, such as one posse chasing another posse across the West as they defend a wagon. We also gather a posse of eight and go into a public game and take control of Thieves' Landing and battle other posses. We don't attack posses that are minding their own business or people we outnumber. That's just not fun. Other than that, we enjoy Gang Shootout, Hold Your Own, Stronghold, and Undead Overrun.
Most members are from Northern Ireland, however, we accept members from:
The Republic of Ireland
Scotland
England
Wales
Australia
New Zealand
Canada
No others.
All use the Miscellaneous Criminals, Cattle Rustlers, and Walton's Gang character models. All members play on the Xbox 360.
Members
Leader
Captains
Members
Recruits
Gallery
Ad blocker interference detected!
Wikia is a free-to-use site that makes money from advertising. We have a modified experience for viewers using ad blockers

Wikia is not accessible if you've made further modifications. Remove the custom ad blocker rule(s) and the page will load as expected.