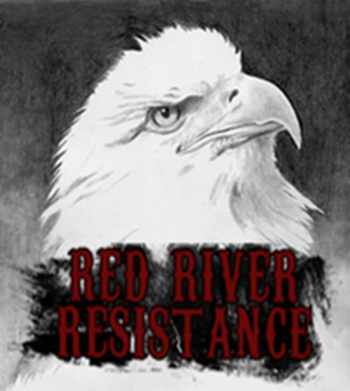 -- Righteousness - Ruction - R&R --
Please visit our forums, located here:
Crew
PS3
aFinn - PSN: FinnPup(Co-leader)
CreativKru - PSN: creativkru
Arcadax - PSN: Ceveron
will136 - PSN: mwilson136
Gav - PSN: LawDogsRevenge
Craigyroo - PSN: Craigyroo
Ucah8er - PSN: Ucah8er
Caledonia84 - PSN: Caledonia84
jess311420 - PSN: X_sundance_kiD and jess311420
VMB-TAN - PSN: VMB-TAN
Black Rabbit - PSN: o-Black_Rabbit-o
stevethetree - PSN: stevethetree
Beholla_220 - PSN: Beholla_220
x1dEaD-bEaR1x - PSN: x1dEaD-bEaR1x
Pain - PSN: OuTRiGHT_PaiNFuL
ashleyhacker90 - PSN: ahacker90
Boomstick89 - PSN: imayhaveaslice89/XBL: Boomstick89
CrazyFeckenDrunk - PSN: CrazyFeckenDrunk
Xbox360
Casteyn - XBL: Casteyn (Co-leader)
rhyn - XBL: HoboMick (Co-leader)
Arcadax - XBL: Arcadax
utb1528 - XBL: RRR utb1528
SFC PapaBear - XBL: i be PapaBear
Craigyroo - XBL: RedRiverR00
tyme2play1 - XBL: tyme2play1
rdeyd1 573 - XBL: rdeydassasln573
KilaueaKoa - XBL: KilaueaKoa
TheDandyManCan - XBL: TheDandyManCan
Registration - XBL:
halftime111 - XBL: halftime111
Mrs Marston - XBL: Meleana66
Mandalore - XBL: Mandalore87
Apache Kid - XBL: TaylorHoskin
Distinguished Members
MC - PSN: (Founder)
Hudweiser - PSN: Hudweiser
Ramelli11 - PSN: Ramelli11
markac18 - PSN: MARKTINA18
VictorvonD - PSN: VictorvonD
Deathless the Hunter - PSN: Deathless600
AvD - PSN: AuriliusD, XBL: Aurilius
redpatriot - XBL: Star Debut
russkimalcheak - XBL: Russki Malcheak
ApacheKid - XBL: TaylorHoskin
Will the Thrill - XBL: THRILL606, PSN: thrill006
Anna Planeta - PSN: miss-anna-planet
convex airplane - XBL: convex airplane
tonibologna - PSN: toni-bologna
LuckyDuke47 - XBL: LuckyDuke47
balkie - PSN: balkie
COWBOY_002 - PSN: COWBOY_002
Rudely - PSN: Rudely
floofgoofer - XBL: flOOfgOOfer
I am a VeGUN - XBL: I am a veGUN
Honorary Members
Girish
Gronf
GTArv
The Guru
Al Swearengen
$RebelG - XBL: SREB3LG
Skimask - XBL: Skimask619
Ad blocker interference detected!
Wikia is a free-to-use site that makes money from advertising. We have a modified experience for viewers using ad blockers

Wikia is not accessible if you've made further modifications. Remove the custom ad blocker rule(s) and the page will load as expected.