Ad blocker interference detected!
Wikia is a free-to-use site that makes money from advertising. We have a modified experience for viewers using ad blockers

Wikia is not accessible if you've made further modifications. Remove the custom ad blocker rule(s) and the page will load as expected.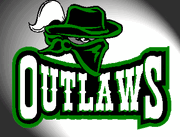 Renown Outlaws is a Red Dead Redemption posse.
About the posse
Renown Outlaws, are a Free Roam based posse. They do play occasional multiplayer matches, but prefer to stick to the free roam wild west.
The Renown Outlaws enjoy helping other members finish challenges, and level each other by playing Gang Hideouts. El Presidio is their favorite Posse Hideout.
Joining the posse
If you would like to join Renown Outlaws then please send Renown Recon a message. He will then give you details on what your title should be. The most popular title for Renown Outlaws is in fact "Outlaw".
Members
Member: Garuthen
Member: Steele2D
Member: Darth Szadek
Member: lll Jwin lll
Member: serimos6
Member: Trustthespork
Member:
Leaders
Leader: Renown Recon
Leader: Notoriouz Wun
Leader: Darth Toruqe
External links