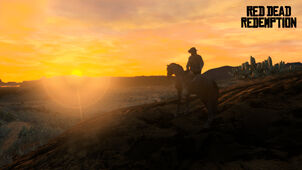 Robbery at Sunset (PSN) is a Red Dead Redemption posse.
ABOUT THE THIEVES
This posse focuses on playing the online multiplayer like the Thieves and Bandits ,and even the Lawmen of the Old West but mostly the Thieves.We will ride like the Thieves,Rob Banks like the Thieves,and Cooperate like the Thieves did.Like if we robbed a Bank,Someone held up the Accountant,Two or three people held hostages,While some got the money.You cant really get the money but thats the fun part.Riding off fighting off the lawmen.The first part may not be cool but its fun for some people.
JOIN THE ROBBERY
If you like living like the Thieves and acting like Thieves but its kinda pretend but its still fun.So if you like Epic Fun on Red Dead Redemption,Please Join! Wanna Join The Robbery? Contact colb22 On PSN
GOD FLABBIN` THIEVES
Empty for now
THEM IMPORTANT THIEVES
THOSE EXTRA BANDITS
Member 1
Member 2
Member 3
Ad blocker interference detected!
Wikia is a free-to-use site that makes money from advertising. We have a modified experience for viewers using ad blockers

Wikia is not accessible if you've made further modifications. Remove the custom ad blocker rule(s) and the page will load as expected.