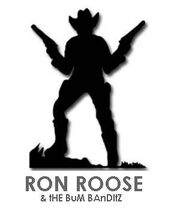 Ron Roose & The Bum Bandits
is a
Red Dead Redemption
posse.
About the Bandits
We are the supreme bandits of bum, that is we hunt for the juicy bum meat of the carcass (well, what else could our name imply?). lead by Ron Roose & Bum Mcrum, we are a group of lawless outlaws who place priority on honour and pride. We occupy the land known as 'The Wreck Of The Serendepity', We enjoy terrorizing the town of blackwater, hunting bears in the mountain and heading down to mexico where we are known as El Bum Banditos to pick up some Doritos. vivimos por ningunas reglas y jugamos para la diversión (We live by NO rules and play for fun). We are also active on Grand Theft Auto IV.
Becoming a Bum Bandit
we are active on xbox live only. TO Apply For Membership please message [GAMERTAG] Ryd3vil or stick man 12345 (via xbox live) After you Have sent Your Aplication, You must then corectly answer the following questions
1- What are the full ingrediants of a packet of chilli Doritos?
2- What is the 'Bum Meat' of a cow more commonly known as?
3- How Long would it take for Bum Mcrum to kick your ass?
(Note: You must have an xbox live gold membership and a headset for communication, Failure to communicate will result in dismisal from the bandits)
Members
Leaders
Ronald 'Ron Roose' Rooster (Gamertag - Stick man 12345)
Bum Mcrum (Gamertag - Ryd3vil)
External links
Ad blocker interference detected!
Wikia is a free-to-use site that makes money from advertising. We have a modified experience for viewers using ad blockers

Wikia is not accessible if you've made further modifications. Remove the custom ad blocker rule(s) and the page will load as expected.