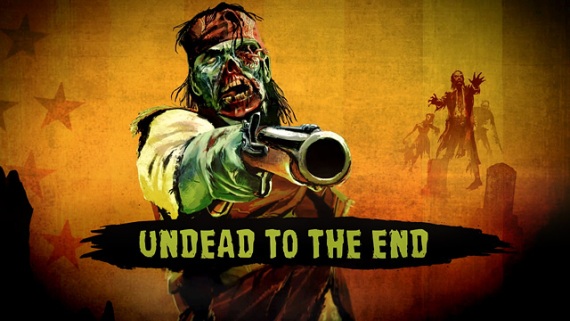 Sangre De Los Muertos is a Red Dead Redemption posse.
About the posse
Our Motto is, "Undead till the End" This Posse is new, and needs potential recruits, and recruiters. And Sangre De Los Muertos stands for, blood of the dead. We do fight zombie hordes often, and we like team work. If your a lone wolf, good luck. We do player hunting, Undead multiplayer, posse wars, and team games. We dont accept the shooting of each other in the posse game, so if its an accident, your excused. If you do it on purpose, you get three chances. Use it up and your relieved of duty on this posse.If you want we could use ranking systems. Ranking systems of either Army, Marines or Navy. No Air Force or Coast Guard. Please join, the best of the best are part of this team. We have groups that choose their favorite weapon, you are free to use any weapon. But when we do a posse war. You are assigned to that weapon. 4 spots per group. These arent mandatory, but more of a Top gun in each class. You could be in more than 2. You could lose your place.
Joining the posse
We prefer if you have Undead Nightmares, and prefer if you are rank 20 and up, but thats just a preference. Message ironkiller 13 (PSN) for details, and add him. We are not strict, like other posses, so if you make leader. Do not be a wannabe general.
Members
Snipers: Ironkiller13
Repeaters: GTKILL888
Pistols: Ironkiller13 GTKILL888

Revolvers:

Shotguns:
Leaders
Recruiters
Needed
Needed
Needed etc.
External links
Ad blocker interference detected!
Wikia is a free-to-use site that makes money from advertising. We have a modified experience for viewers using ad blockers

Wikia is not accessible if you've made further modifications. Remove the custom ad blocker rule(s) and the page will load as expected.