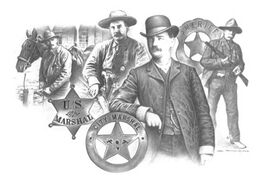 Shadow & flame gang is a Red Dead Redemption posse.
About the posse
friends and people who want to have a good time and game experince and no assholes
Joining the posse
go to blackreaper1115 gamertag xbox360 ask no asshole people who want a good time playing and rankings good bad it don't matter just have a good time but not be a dick at the same time. oh ya where all marshals or lawman.
Members
Leaders
[1 blackreaper1115]
[2 gamelordray]
[3 cool dustman]
[4 nucklez]
Other members
[5 deaths3nt3nce]
[6 my snowyhaze]
Member 3 etc.
External links
Ad blocker interference detected!
Wikia is a free-to-use site that makes money from advertising. We have a modified experience for viewers using ad blockers

Wikia is not accessible if you've made further modifications. Remove the custom ad blocker rule(s) and the page will load as expected.