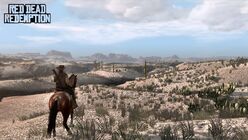 Shadow Bandits is a Red Dead Redemption posse.
About the posse
Created in 1897 by Josh Bircher, This posse was created when josh was thrown out of a town in the east and decided to head out for new austin...texas...
Joining the posse
Visit our site, look around, than go to "become an outlaw"
Members
Add_water-leader Kikas-right hand man
Leaders
Leader 1 Add_water
Leader 2 kikass
Other members
Member 1
Member 2
Member 3
External links
www.shadowban.weebly.com