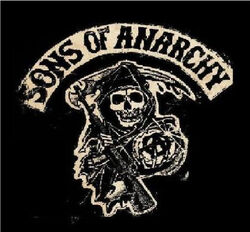 Sons Of Anarchy is a Red Dead Redemption posse.
About the posse
The Sons Of Anarchy is A posse for Red Dead Redemtion On Xbox 360. We only do Normal Free roam or gang matches. In the Sons of Anarchy you cannot kill other clan members horses or the clan members them selves.
Joining the posse
To join the posse you need to have general skills on Red Dead Redemtion. Or you can message SoS Thunder OR Ncbrisk. When you join the posse your rank will be based on your skill from Private To Commander.
Most of the members are below. Clan Meeting will be Saturday depending on what the clan thinks.
Leaders
Leader 1 SoS Thunder
Leader 2 Ncbrisk
Other members
Outlaw 1 Commander. HawkofHonor
Outlaw 2 Sgt. Offshorecody14
Outlaw 3 Pvt. MuffinMan derp
Outlaw 4 (Reacruting)
External links