[[File:Placeholder|right|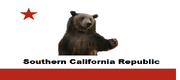 Southern California Republic is a Red Dead Redemption posse.
About the posse
WERE A GANG FROM SOUTHERN CALIFORNIA WHO SHOOTS ON SITE ANY NON FRIENDLY'S.
           (XBOX 360)

Joining the posse
WELL DO TEST SHOOTOUT'S TO SEE YOUR SKILLS MESSAGE ME FOR TRY OUT (JASON IIZ PRO).
Members
Leaders
Leader 1 JASON IIZ PRO
Leader 2 BMXICAN97
Leader 3 SCHOOL OF RAGE
Leader 4 TooCLAssie
Other members
Member 1
Member 2
Member 3
Member 4
Member 5
Member 6
Member 7
Member 8
 More available when full

External links
Ad blocker interference detected!
Wikia is a free-to-use site that makes money from advertising. We have a modified experience for viewers using ad blockers

Wikia is not accessible if you've made further modifications. Remove the custom ad blocker rule(s) and the page will load as expected.