Ad blocker interference detected!
Wikia is a free-to-use site that makes money from advertising. We have a modified experience for viewers using ad blockers

Wikia is not accessible if you've made further modifications. Remove the custom ad blocker rule(s) and the page will load as expected.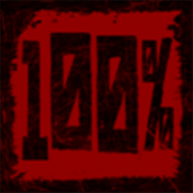 TEXAS RANGERS is a Red Dead Redemption posse.
About the posse
We serve the law and bring public enemies to justice.
We are a battle hardened group with great red dead redemption experiences.
We are great at quick draw and we always get the man who we are after.
We are only on ps3
Joining the posse
It's really simple, if we think youre good then we will add you as a friend then allow you into the Texas Rangers.
Leaders
Marshall - nightvision11
Deputy - mikeminer2009
Other members
Member 1 seedysafc
Member 2 pandasafc
Member 3 Seedy
Member 4 Zell_Franklin
Member 5 Ze_Uber_Soldier
Member 6 (Vacant)
External links