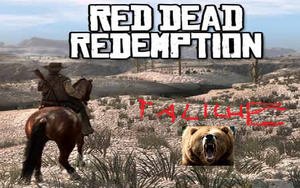 Talichee For the 360 is a Red Dead Redemption posse.
About the posse
Talichee is a group made by people who play for pure fun and joy. It was started at 6/7/2010. We like to hunt and just have fun in Free Roam, and sometimes we play Gang Shootouts.
Joining the posse
We are 360 only, so if u want to join, send a friend request to Somethingtest saying you want to join Talichee (keep it to a text message). Since we are brand new, requests submitted will be personally checked and probably accepted.
Members
We have no members at the current date. Hopefully the clan will pick up and gain more members.
Leaders
Leader 1: Somethingtest
Leader 2: J8DAWG