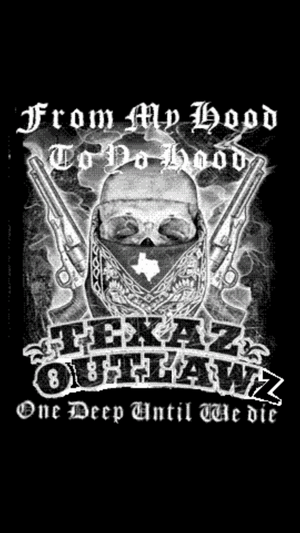 Texaz Outlawz is a Red Dead Redemption posse.
About the posse
WE ARE A BAND OF OUTLAWZ, THAT PROTECT  OUR OWN WHETHER RIGHT OR WRONG. REMEMBER WE ARE OUTLAWZ. ONE FOR ALL, ALL FOR ONE. CHAOS IS OUR MAIN PRIORITY. WE ALSO HELP EACH OTHER LEVEL UP OUR CHARACTER IF NEED BE. "TEXAZ OUTLAWZ"

Joining the posse
You Do Not Have To Be From TEXAZ To Join, "TEXAZ OUTLAWZ"... Headset Is Not Required But Helps. Contact RedRidah On (PSN) PS3...

Tha Bosses
Boss_____________RedRidah Underboss_______ThirdCoastKlown Underboss _______Readen84
Lieutenants
Soldiers