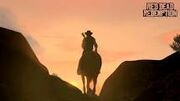 TheLYNCHMOB is a Red Dead Redemption posse.
This is a PS3 Posse
Straight check em and showing no mercy to thug posses. We dont use glitches and dont play with modded controllers. We fight any and all comers and fight fair .
Joining the posse
Must be a good player no noobs, we are just like the marines looking for a few good men or women to turn into stone cold killers!! In order to join ask one of the posse members, but remember we are not looking for a quanity of players just quality players!
THE LYNCHERS
Leaders
Leader 1 theLYNCHMOB_son
Leader 2 theLYNCHMOB_9904
theLYNCHMOB
Member 1 theLYNCHMOBB_434
Member 2 theLYNCHMOB_bama
Member 3 theLYNCHMOB_Wolf
Member 4 theLYNCHMOB_jay
Member 5 theLYNCHMOB_bigd
Member 6 theLYNCHMOB_rajj
Member 7 theLYNCHMOB_666
External links