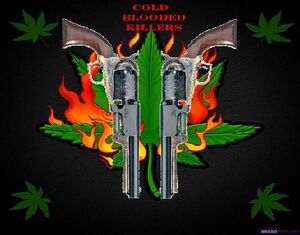 TheLonelyKillers (PSN) is a Red Dead Redemption posse.
About the posse
We are The Lonely Killers
Joining the posse
to join add TheLonelyKiller You must be the master of death no one shall be spared also to join you must beat me TheLonelyKiller at a fist fight. ARE YOU GOOD ENOUGH TO JOIN ME! -->
Members
Leaders
Leader 1 TheLonelyKiller
Leader 2 Reaper032387
Other members
Member 1 Daso77
Member 2 yorgman64
Member 3 XcarlosriflePRxx
Member 4 Cyud1e
Member 5 KxIxLxLxExRx103
Member 6 Chi-Raq
Member 7 k2d2t2
Member 8 ajigac
Member 9 Jai_23
Member 10 FifteeGunner
External links
Ad blocker interference detected!
Wikia is a free-to-use site that makes money from advertising. We have a modified experience for viewers using ad blockers

Wikia is not accessible if you've made further modifications. Remove the custom ad blocker rule(s) and the page will load as expected.