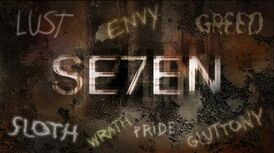 The 7 Deadly Sins is a Red Dead Redemption posse.
About the posse
We're here to chew bubble gum and kick ass...........................and we're all outta bubble gum
We playin on the 360 box
Joining the posse
we aint needin members so get outta here before we shoot ya dead
Members
Creators
No Leaders No Laws
Member 2 VOLLET86
Member 3 Dekks
Member 4 eagles44
Member 5 J4K3 R4Y
Member 6 WonderedCupid
Member 7
External links
None
Ad blocker interference detected!
Wikia is a free-to-use site that makes money from advertising. We have a modified experience for viewers using ad blockers

Wikia is not accessible if you've made further modifications. Remove the custom ad blocker rule(s) and the page will load as expected.