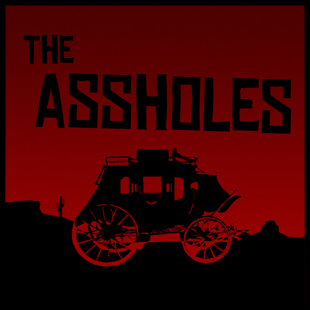 The Assholes is a Red Dead Redemption posse.
The Mystery
"The Assholes" are the most merciless bastards on this side of the Mississippi--thriving on the bloodshed they reap with every bullet. It's a mystery as to how the original five met, but what is clear is that anyone caught in-between "The Assholes" and their goal are as good as dead.
Becoming an Asshole
The last man to try and join them found himself nailed to a carriage and dragged for sixty-five miles only to then be shot in head thirteen times.
Members
Leader
Assholes
Perbinator
SixPattyPedro
MA5TERCH3AT
External links