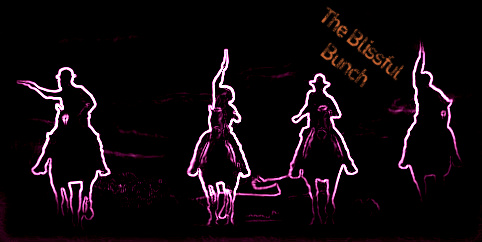 The Blissful Bunch is a Red Dead Redemption posse.
Background
Coming Soon
How to get noticed. . .
There are many things to do to get noticed, but for this bunch, you have to be a team player. Add ElementalBliss on the PSN and request a try out and we'll go from there.
The Blissful Bunch Member's List

The Blissful
Leader/Boss Hog - ElementalBliss [PSN: ElementalBliiss]
Leader/Underboss - None
The Bunch
None
External Links
ElementalBliiss' PSN Page [1]
More Coming Soon
Ad blocker interference detected!
Wikia is a free-to-use site that makes money from advertising. We have a modified experience for viewers using ad blockers

Wikia is not accessible if you've made further modifications. Remove the custom ad blocker rule(s) and the page will load as expected.