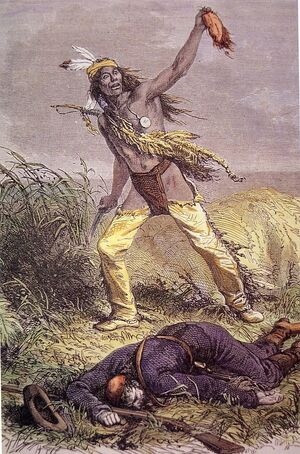 The Comanche Coalition is a Red Dead Redemption posse.
About the posse
Just a bunch of Outlaws with a thirst of adventure and destruction.
We will destroy anybody that defies us, If you join, you will become part of the elite gunslingers this world has to offer. This Is recruitment page, if you think you
have the stuff contact me.
Joining the posse
Step 1.Contact Posse leader at : HaxorDinosaur@gmail.com if you want to join
Step 2. Add chiron6783 and other players who want to join, PSN
Step 3. I'll invite you when i'm online
Members
Leaders
Other members
Member 1
Member 2
Member 3
 Member 4
 Member 5
 Member 6

External links
Ad blocker interference detected!
Wikia is a free-to-use site that makes money from advertising. We have a modified experience for viewers using ad blockers

Wikia is not accessible if you've made further modifications. Remove the custom ad blocker rule(s) and the page will load as expected.