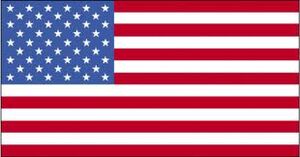 The Confederation of American Natives is a Red Dead Redemption posse.
"Native Americans beware of foreign influence"
About the posse
We are a skilled posse that will obliterate anyone that challenges us but we are able to negotiate peace. We usually use rifles when we do use pistols we use revolvers. Our main base is The Wreck of Serendipity. Other bases are Cochinay,El Presido,and Blackwater.
Joining the posse
Message me on Xbox live. You should at least be a prestige its not enforced but its just a plus. You must mainly use rifles and must have a mic and not be a complete dick.
Leader
Leader-Gray Ghost T93 5th Prestige
Special
Right Hand-strwrsfn97 5th Prestige
Body Guard 1- squirtsquirt24 5th Prestige
Body Guard 2- Chosen by rank & skill
Squad Leader-badboy5744 5th Prestige
Fighters
downhere17
VikingSasquatch
SoleFunny dude
Member 4
Member 5
Member 6
Member 7
Member 8
Member 9
Member 10
Awards
Current Quick Draw Champion-Strwrsfn97
Rock'em Sock'em Cowboy-Squirtsquirt24