We are a mix of Russian-American and Irish-American imagrints. hunting ,neutralizing other posses and gangs, and killing for fun are our passions. We have only one rank Solider we are all equal because we are communist. no one is more important than anyone else.all for one and one for all.our headquarters is in tall trees the building where khan was. the only requirments are that u must have killed lobo.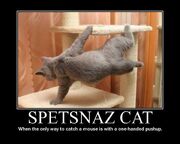 Ad blocker interference detected!
Wikia is a free-to-use site that makes money from advertising. We have a modified experience for viewers using ad blockers

Wikia is not accessible if you've made further modifications. Remove the custom ad blocker rule(s) and the page will load as expected.