The Cowboyzz
is a
Red Dead Redemption
posse.
About The Cowboyzz
This posse is a posse is just here to kill enemy players, play gang hideouts and help each other get needed achievements. If you want to join, send message to Willdog104 on Xbox 360.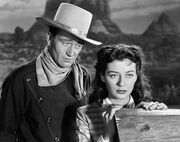 Joining
To join, you will need to contact Willdog104 on Xbox 360.
Qualifications
Must have at least level 20
Must have at least one golden weapon
Must be good at getting headshots on other players
Current Members
Willdog104:Leader

Evic0rator:General
Ad blocker interference detected!
Wikia is a free-to-use site that makes money from advertising. We have a modified experience for viewers using ad blockers

Wikia is not accessible if you've made further modifications. Remove the custom ad blocker rule(s) and the page will load as expected.