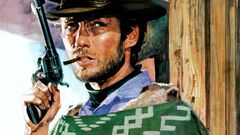 The Dirty Mac is a Red Dead Redemption posse.
About the posse
The Dirty Mac is a small, recently formed posse that uses XBL. We do the same stuff pretty much every other posse does, no better but no worse. We enjoy the occasional ass-kicking (or attempt at ass-kicking) of other posses, hat shooting competitions, setting bounty records within the posse, wagon races, beating the shit out of whores, hunting, etc.
Joining the posse
To join you must be at least level 25, you must have completed the Outlaw 1 Survival Challenges and you can't have a stupid XBL account name like "XX PSYCHOGODNOODKILLER XX".
Members
Leaders
Thatrugdoctor
Gunnerfishy21
External links