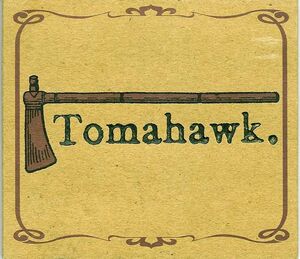 The Flaming Tomahawks is a Red Dead Redemption posse.
About the posse
The Flaming Tomahawks are deadly posse who enjoy playing the co op missions a little too much. They originate from Northern North America who decended into Mexico after becoming a Public Enemy to their hometown. If you mess with one of us; you mess with all of us so don't start a fight you can't win. We often go hunting and complete challenges in our free time.
The Flaming Tomahawks are deadly with throwing weapons..you have been warned.
Our posse hangout is the Torquemada fortress; if we're not there we are most likely out and about New Austin.
Joining the posse
Not recruiting at this time.
Members
Leaders
HostilePlatypus
LumbrJakComando
Other members
WuvableChicken
SwizyA
UnknOwN UruTu
HE b a TREE
External links