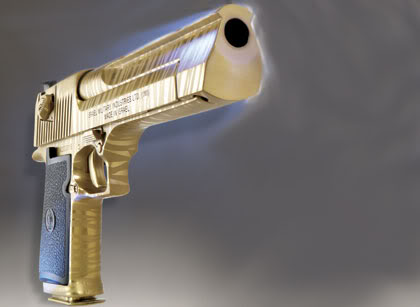 The Golden Bandits is a Red Dead Redemption posse.
About the posse
This posse is full of skillful and smart players favouring free roam and FFL (free for all). Anything you request we can help you with.
Joining the posse
To join all you need is a Golden gun of any type. If you are new to this look at the article involving golden guns on this wiki. We allow you to choose any character of your choice. There are no rules to this posse besides the Golden Gun we encourage you to do whatever you want. If you want to join send a request message over Xbox live to the leaders.
Members
Leaders
xSpaGhEttIM4Nx
X 5O CaL XX
Other members
Baldie101
X SplashDown X
XXHAZZAXX101
External links