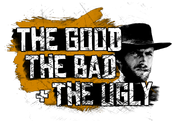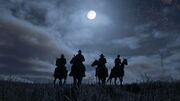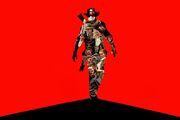 The Good The Bad & The Ugly Posse is a Red Dead Redemption posse.
About the posse
We are a partnership crew not a clan every member is equal we are very selective who we let in so if you want to join contact us not to mention we are a xbox 360 and xbox one crew and we are currently working on going cross-platform crew EST. 2011
Joining the posse
Members
Founding Members
MR HARLOW BT MR MARSTON DK Thunderwolfhowl
Other members
Currently working on this list
External links
Ad blocker interference detected!
Wikia is a free-to-use site that makes money from advertising. We have a modified experience for viewers using ad blockers

Wikia is not accessible if you've made further modifications. Remove the custom ad blocker rule(s) and the page will load as expected.