Ad blocker interference detected!
Wikia is a free-to-use site that makes money from advertising. We have a modified experience for viewers using ad blockers

Wikia is not accessible if you've made further modifications. Remove the custom ad blocker rule(s) and the page will load as expected.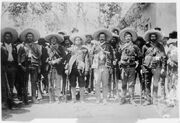 The Gringos is a Red Dead Redemption posse.
About the posse
we're all Irish so we're all Gringos
Joining the posse
send a message on xbox live
Favourite Single Player Character
Irish
Favourite Quote
Irish "God invented whiskey to stop the Irish from ruling the world."
US Base of Operations
Blackwater
Mexico Base of Operations
El Presidio
Weapons Used
Throwing Knifes*
Hunting Knife*
* = electric kettle favourite

Favourite Hideouts
The Things that Make you Jump the Most
Members
Commander of the RA
aul gobdaw
Head of B-Js
Evflanders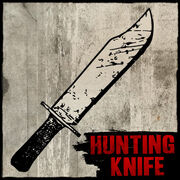 Christina Grimme
electric kettle
Miss Olaya
xShanee C
External links
http://live.xbox.com/en-IE/profile/profile.aspx?pp=0&GamerTag=aul+gobdaw
http://live.xbox.com/en-IE/profile/profile.aspx?pp=0&GamerTag=electric+kettle
http://live.xbox.com/en-IE/profile/profile.aspx?pp=0&GamerTag=Evflanders
http://live.xbox.com/en-IE/profile/profile.aspx?pp=0&GamerTag=ShaneC96