The Hand Of God Posse
The Hand Of God is a ps3 posse of public enemies we're usually chillin on free roam fuckin up the towns or poppin any motherfucker thats trippin. We're complete enemies of any type of law and any fool that tries to enforce it will be shot down, no questions asked. If you shoot me or one of the posse you'll get hunted down and capped.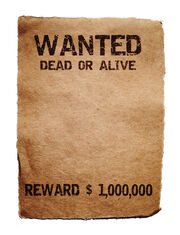 Finding and Joining us
We're usually chillin in New Austin in any of the countys, sometimes doing gang hideouts or if we're just dodging the lawmen we'll be in Mexico, if you wanna join our bad-ass gang jus chill wid one of the posse and help them out.
Posse Members
Speckleburger132
JQ_MUFC
Ad blocker interference detected!
Wikia is a free-to-use site that makes money from advertising. We have a modified experience for viewers using ad blockers

Wikia is not accessible if you've made further modifications. Remove the custom ad blocker rule(s) and the page will load as expected.