{{PAGENA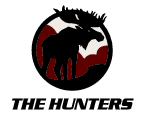 is a Red Dead Redemption posse.
About the posse
We are a ps3 posse. To join you must be at least level 2 or have a long arm. We kill other posses. If you aren't in ours chances are you'll be dead. Rember don't do anything stupid. Once you join you are a member for life. But if you wish to quit simply ask.
Joining the posse
To join you must contact huntinghero97 over the playstation network. Also we are based out of two places El Presido and an undisclosed location that we will bring you to join. There is an intation right. The right is we take you to our secret location and you must partake in an ambush against another gang. If your good you're in.
Members
Leaders
Leader 1 huntinghero97
Leader 2 abonetti
Other members
Member 1 BaseBall_Champ33
Member 2
Member 3 etc.
External links
Ad blocker interference detected!
Wikia is a free-to-use site that makes money from advertising. We have a modified experience for viewers using ad blockers

Wikia is not accessible if you've made further modifications. Remove the custom ad blocker rule(s) and the page will load as expected.